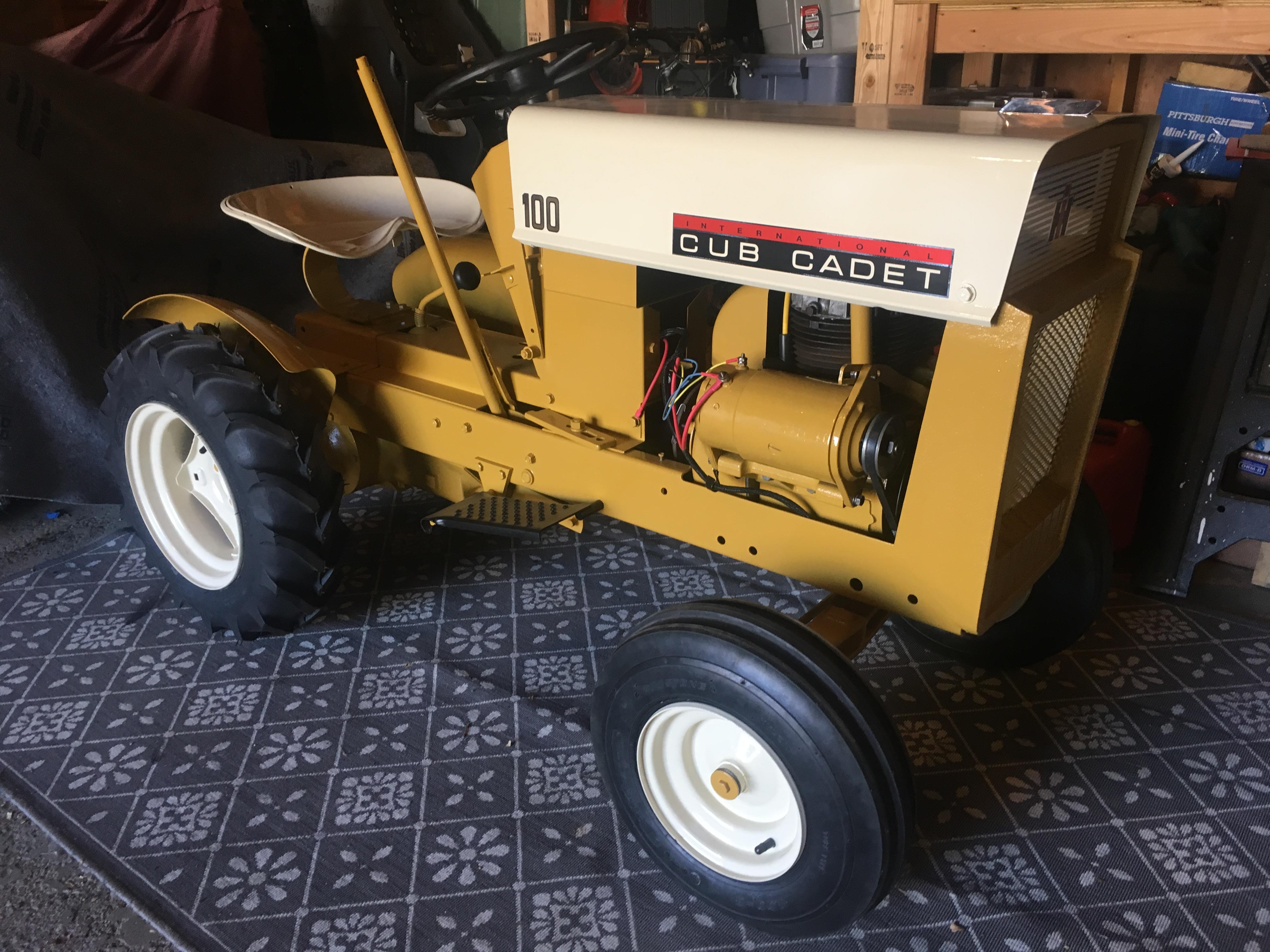 Content Count

492

Joined

Last visited

Days Won

5
| | | |
| --- | --- | --- |
|   | |   |
 

Gender
Location
Interests

1960s IH Cub Cadet and other vintage Garden Tractors, Ohlsson & Rice and other vintage small engines

 
pmackellow

reacted to a post in a topic:

Ohlsson & Rice: Home Made Weed Whipper

Not yet. I've seen a couple on Craigslist but they're asking too much. Hopefully I can find one soon. It will be fun to install this thing and give it a go!

Thanks David, that's great to know and kind of fun to have one of the last in production!

David, Thank you for all the great info. As soon as I saw it I also immediately thought of the circular saw engine, especially with the little cover. I bet you're right about the carburetor and air cleaner set up, that would certainly explain the situation. Also, the serial# is 021701 Clint

I picked up this cool unit yesterday. The guy I bought it from said he made a weed eater with it back in the 1970s. He said the handle was a simple 1/2" conduit that threads onto the base. After looking it over more the engine has some features that I don't think I've seen before. The carburetor is kind of unusual and doesn't have the little hole where the usual threaded hook screw attaches for the air cleaner. I'm not actually sure how an air cleaner would connect. It also has different style "fins" on the bottom. It's marked Type 110. Let me know if anyone has more info that can help date the engine.

David, It's a little hard to make out because the heat shield is painted but it looks like it's stamped: 13B - 406 ; 8030206. The original owners manual that came with it has a printed date of 1978. Clint

Nice job on the cover, that's some nice craftsmanship - impressive!

CNew

reacted to a post in a topic:

Comet c/saw

would look good on a 1960s Schwann or Raleigh...

Seems strange to paint everything, it must have cut down on manufacturing costs or something.

I didn't realize the Pony Express was so hard to come by, I feel even better about it now. I like the donut award I saw another one earlier this summer while at a tractor show Andrew it was mounted on a bicycle. The guy wanted Way too much money. I of course had to pass at his price and I'm glad I did as the one I just got is in much better condition.

Nice solution David, I like it!

Yes, I noticed the little Nelson muffler right off the bat as well - it's deffinitely a higher quality. It indeed has the original paint. I've seen a couple of these Pony Express variants and they're all a deep brown mahogany color with the tan. It's also interesting that they painted everything. I always thought that was a little odd but all the ones I've seen all have everything painted. I was also pretty jazzed that it had the original manual.

nigel

reacted to a post in a topic:

Ohlsson & Rice: Pony Express Bicycle Engine

pmackellow

reacted to a post in a topic:

Ohlsson & Rice: Pony Express Bicycle Engine

That's a great emoji! The day turned out ok after all since I was able to pick up the Pony Express engine.

Here is my latest addition, a Pony Express bicycle engine with original manual. The exhaust pipe and muffler don't really have any carbon residue. The tank is also clean inside. Some paint chips and general wear from age but overall a nice unit.

I've been hoping to find one of the outboards for awhile.

Yeah, the sticker showed $20 - who knows they may have even bargained it lower....