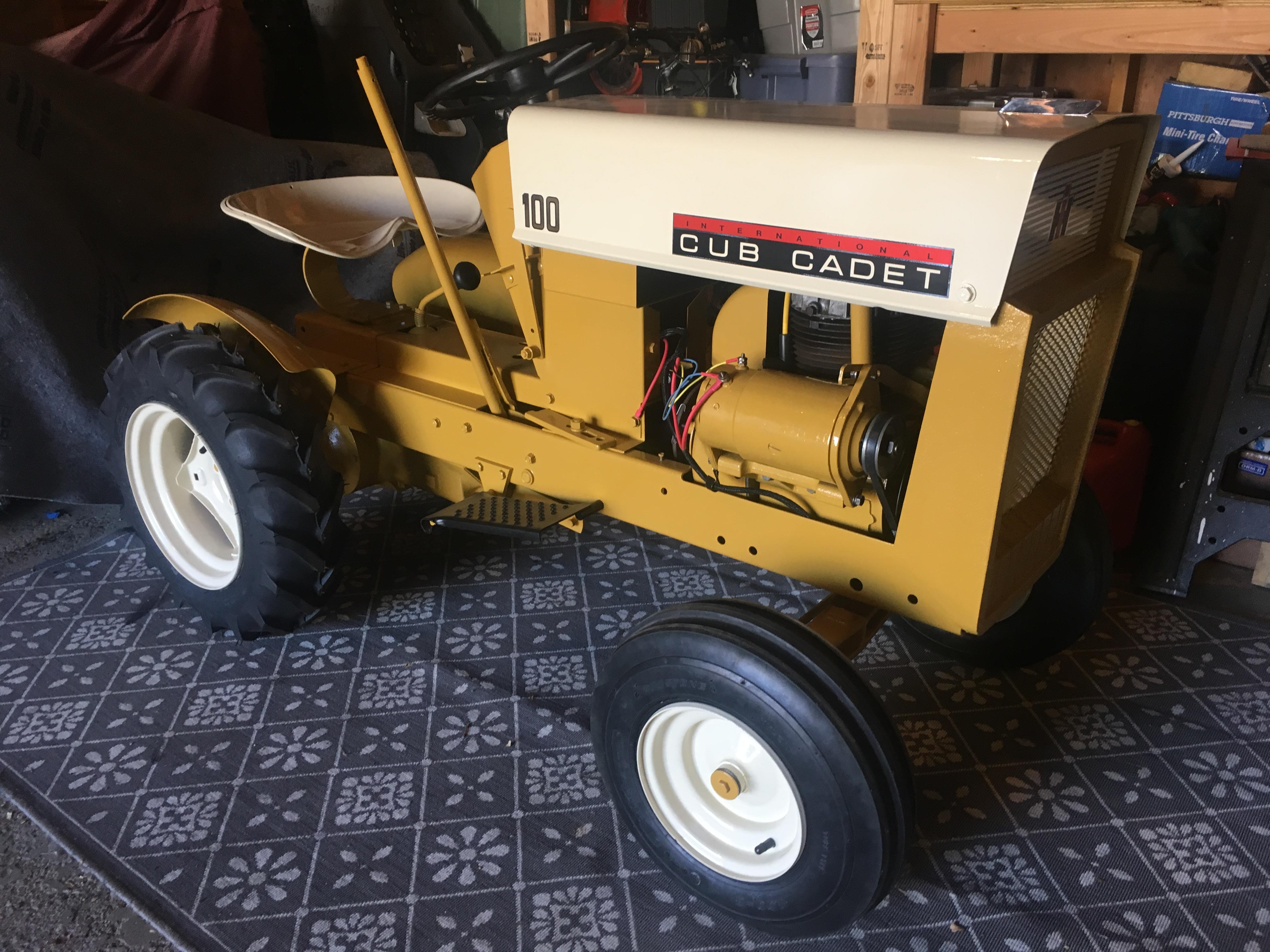 Content Count

164

Joined

Last visited

Days Won

2
About CNew

Profile Information
Gender
Location
Interests

1960s IH Cub Cadet and other vintage Garden Tractors, Ohlsson & Rice and other vintage small engines
It was a different photo. I can't seem to access the website again for some reason. I'll keep trying and hopefully be able to send a link.

Yes, that very well could be the one. I'll have to ask Wallfish

Our company just released a new TPU elastomer material for our 3D printers. I'll have to look at the chemical resistance specs. This would be a great application! The Plasti Dip idea is a good one too!

Overall it looks to be in pretty good shape. I haven't opened up th engine yet to see how that looks. The exhaust and muffler were really caked up with carbon, worst I've seen yet on one of these tools.

factory

reacted to a post in a topic:

Ohlsson & Rice: Orline Hedge Trimmer

pmackellow

reacted to a post in a topic:

Ohlsson & Rice: Orline Hedge Trimmer

That's a pretty cool cut-off saw. I've only seen one of those come up for sale. It was maybe a couple months ago and I almost jumped on it. Nice find!

Saw an interesting photo on Pinterest of one of these engines mounted to an aluminum weldment and it had a bent tubular projection off the side for the tank mount. Not sure if it was a complete item as intended or only a partial unit.

Finally started getting into my Orline Hedge Trimmer project. Was able to get it completely torn down and started the cleaning process this afternoon. I'll be going through the engine too. You all weren't kidding about watching out for little roller bearings! When I removed the blade rotary lobe mechanism each side was filled with bunches of tiny roller bearings. I was able to get all the old grease cleaned out and set the rollers back in the grooves. Pretty sure I didn't lose any I failed to get some "before" pictures on this camera but I will try to add a few later, I think I got a couple on a different phone.

David, Do you know what application the military used the Type 133? Was it some sort of small generator or something. I've seen a few of these pop up and I have a couple but I've never seen one attached to any sort of actual tool. Clint

Cool! Looks like there is another NOS one of these listed on eBay but they want $295...

Very cool, that thing is awesome! Amazing!

David, Good to know, I will tuck that away for future reference, more than likely I'll need to replace one of these boots at some point. Clint

WOW! I hadn't seen the before and after photos- thanks for the link. That is a superb restoration, that's very impressive- nice job Paul! That's a pretty cool machine and application for the O&R engine. It never ceases to amaze me all the cool stuff that used these engines. So what is the largest known use? Clint

Thanks David, it was just a curiosity of the moment while I was hunting for some other items. I've always got my eye open for old engines and tools to try to build up a bit of a spare parts inventory. Good to know now about then 20A engine parts. I still don't have anything with this engine style yet, I'm still kind of partial to the earlier Compact engines... Clint

Hi David, Yes, I'm still planning to finish building the adjustable stand for engines with gear boxes based on the design concept from your link. This wood base was just a quick and easy one. It's still super cold here in Minnesota so getting out in the garage to use my drill press just isn't an option. I'd like to use my drill press to fab some of the parts for the adjustable engine stand. That project may just have to wait until Spring I also saw that NOS 133 engine without the cylinder. I thought that was really strange, buying a brand new engine just for that one part and then reselling the rest. Wish I could have bought the rest of the engine just for spare parts but it was just too expensive for me and did not have the air cleaner, tank and other bits. Clint

CNew

reacted to a post in a topic:

Restored Petro Drill ---- Chug-A-Drill

Yep, this one wasn't too bad actually- I think I'm getting the hang of it.