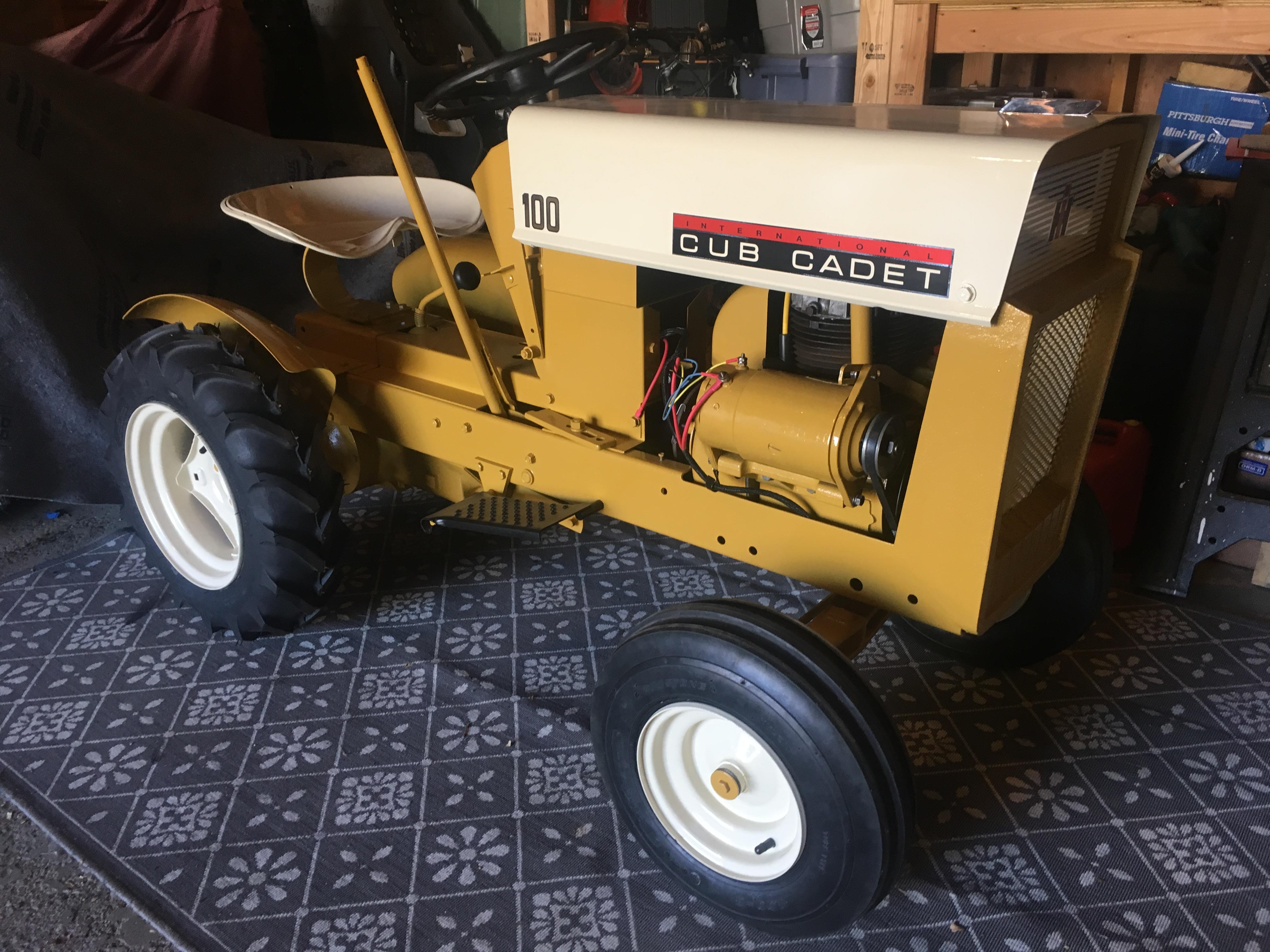 Content Count

711

Joined

Last visited

Days Won

9
| | | |
| --- | --- | --- |
|   | |   |
 

Gender
Location
Interests

Ohlsson & Rice and 1960s IH Cub Cadet and other vintage stuff

 
Wow, that's horrible! I guess I'll know in a few days, hopefully...

CNew

reacted to a post in a topic:

NOS and or Used parts trade

Seller added the tracking number, just hasn't answered any of my inquiries. I just checked the tracking status and finally there is new info. Apparently it arrived late last night at some distribution center in Denver. Looks like it's on the way to the next destination (hope that destination is my house...). For the price of this really slow shipping they could have just sent it Priority...

That might be worth a try. I might have a couple old seals that are too far gone to be useful that I could experiment with to see if they rejuvenate a little, nothing to lose really. FYI- I sent you a PM on another topic...

I don't think I have extras of the larger baffles but I'll dig through stuff, I may have another small one.

Thanks JustO&R- I think I'm ok at the moment, nothing specific that I know of that I need. I think I'm on the hunt just like everyone for those hard to find parts like seals. I don't have much in the way of parts for the 20A engines but then again I only have a couple of those and I'm not sure how likely it is that part of the collection will grow. I'm more interested in things with the 13A & B Engines.

Screws and bearings are always helpful!

We'll I'm really starting to lose hope. 11 days later and still no sign of the cut off saw being delivered. There also hasn't been any update to the tracking status. I've submitted two formal search requests through USPS and had zero response. I'm starting to think they probably destroyed by rough handling it somewhere along the way and then to avoid a claim they conveniently "lost" it... I hate to think that but the lack of response has been pathetic! And now I may be out a pretty penny and never end up getting the saw.

Found the 1/32 balls last night and can send a few.

Ok, I'll see if I can scrounge up a few.

I'll have to sort through some stuff as well and see if I have many multiples of anything. I have some of the little steel balls for the carb. Do you need the 1/16 or 1/32 size?

Wow- I'm definitely going to give that a try! Any particular brand you think works best?

That turned out great. Glad the crankshaft issue is worked out. Did you fire it up yet or straight to the display shelf?

CNew

reacted to a post in a topic:

Tiny Tiger model 400

I'm starting to get a little nervous about my cutoff saw. It was supposed to have been delivered yesterday and the tracking info is also jacked up now and apparently not working. I have a request in to USPS to see if they can help sort it out. I just hope the seller did a decent job packing that thing (I sent a nice note asking for extra care but got no response). I hope it isn't another disastrous repeat of the little red engine with the crunched gas tank...

I'm not sure if I have the little screw to go with the baffle but I'll look. Yes, that carb baffle would take some serious skill!

I have a baffle I can send you.