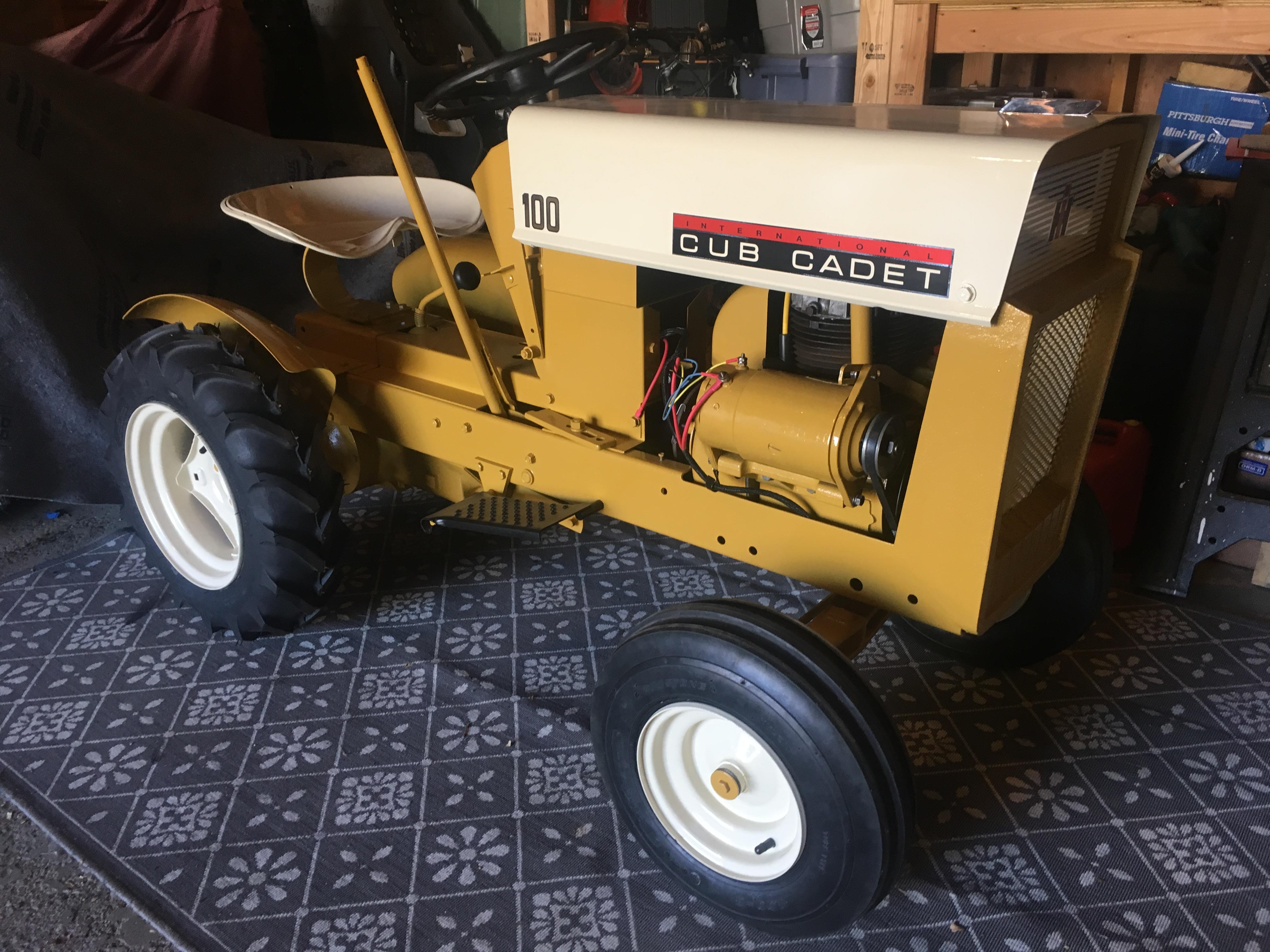 Content Count

1,533

Joined

Last visited

Days Won

64
| | | |
| --- | --- | --- |
|   | |   |
 

Gender
Location
Interests

Ohlsson & Rice and 1960s IH Cub Cadet and other vintage stuff

 
That is an interesting pattern. The condition of the piston and rings look new. Maybe the pattern is as you suggest and it's just some early wear-in, barely looks used. A light honing is probably a safe bet.

That Jaeger winch sounds pretty cool! I'm anxious to get this one running just to see how the mechanism works.

K-TRON

reacted to a post in a topic:

Ohlsson & Rice: Irvington Mini-Winch

Indeed, it's been really challenging lately.

Exactly- this is the one. Seller was great to work with!

Fishnuts2

reacted to a post in a topic:

Ohlsson & Rice: Irvington Mini-Winch

JUST O&R

reacted to a post in a topic:

Ohlsson & Rice: Irvington Mini-Winch

Proud new owner of the Irvington Mini Winch. My plan was to get it all ready before posting but couldn't wait. The previous owner was super awesome and reached out to me before parting with it. I of course was very interested and hope to make this a centerpiece in the collection. Another BIG thank you to the owner for keeping this here in the O&R family! I'm itching to clean it up and display it but I have been thwarted by too many business trips and landscaping lately. I hope things will slow down a little soon so I can get back to this. I need to add an air cleaner and swap out the tank clamp.

Probably work but you could make a little pin using some stiff wire or cut a small piece off a large paper clip.

The Hobart 140 was one of then welders on my short list. I've heard good things about the Eastwood 140 and 180 as well, bang for the buck. I'll have to check out the HF Titan line a little closer.

Thanks! Yeah, I was pretty happy with how the aging came out. I ended up cleaning the whole handle, priming it with self etch and then used some aluminum tone paint. After that I did some selective scuffing and put it through some dirt and gravel. Final step was a good wipe with a rag that had some rust and Ballistal. The shop that made the ring for me ended up welding the bracket. I've got the bug now to learn how to weld. I'm on the hunt for a decent little welder. I think I've narrowed it down to a couple options, just need to save up some $$.

Wallfish

reacted to a post in a topic:

Petro Chug-A-Drill

Feels good to finally have this Chug-a-drill project finished. Here's the final product…. It took a bit of tinkering to get the finish aged and worn-in like I wanted it so that it would look more original to the drill.

Not that I know of, there is complete piston with rings on eBay…

CNew

reacted to a post in a topic:

Some of the nicer or more rare stuff

Yes, some of the 13B engines have some differences in the carb. The later carbs have a little rubber stopper on the diaphragm arm that replaced the little steel ball bearing. Another change was the little brass inlet nipple/valve you referenced. Without seeing the issue up close I'm not sure what to suggest to fix it. If it's just slightly loose but the actual valve is still functioning internally, could you maybe use a little bit of epoxy or JB to help seal it and snug it up where it connects to the carb body?

Nice clean up! Hate when the connecting rod snaps or twists…. I gotta break down and get me a little ultrasonic tank one of these days…

CNew

reacted to a post in a topic:

The rare 6 port O&R!

It's been awhile since I messed with a 13B recoil. If I recall it's similar to, or the same, as the larger 20A engine. The knot goes through the inside of the spool hub. Take a look at the manual linked below, there are some good photos of the recoil.

Sorry to hear of the scammer, that's really frustrating. It's amazing what some people will do. I keep looking at my Kenco pump and thinking I need to dig into that project. nice to see the tank in good condition with the original decal too! The white housing looks like it was probably from the Sears Mighty Mite chainsaw. Let me know when you open it up, I might have a used crankshaft. I know there a couple different versions of the crank so just send some good close up photos.