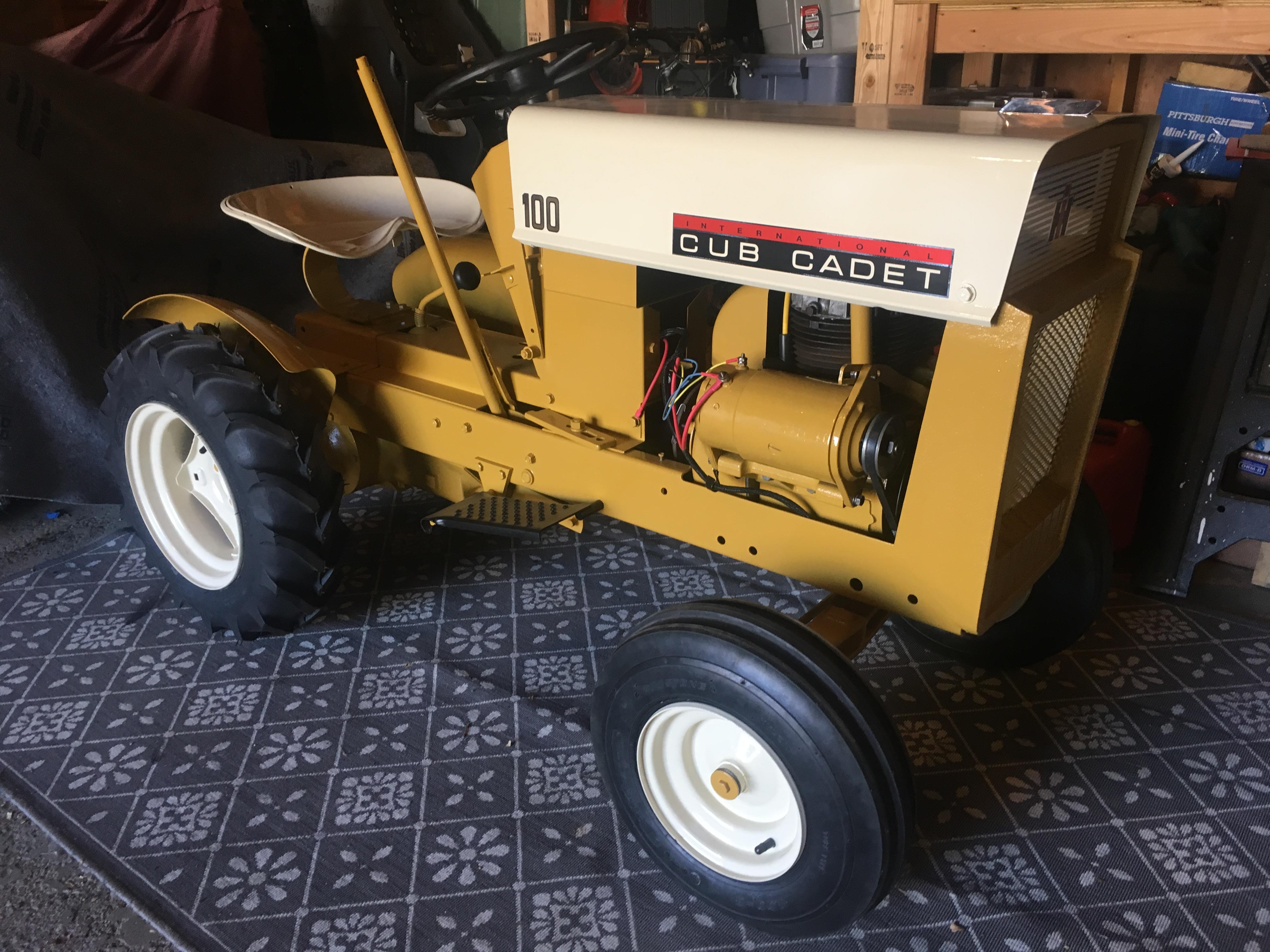 Content Count

844

Joined

Last visited

Days Won

11
| | | |
| --- | --- | --- |
|   | |   |
 

Gender
Location
Interests

Ohlsson & Rice and 1960s IH Cub Cadet and other vintage stuff

 
Came home this evening to a really nice surprise - this super cool original owners manual and parts list for the Clinton K-150 / O&R outboard, THANK YOU VERY MUCH Terry (Just O&R)! This is awesome, always fun to have original literature and manuals to these O&Rs! Very much appreciated that Terry!

Shaft looks normal to me.

CNew

reacted to a post in a topic:

This weeks project

CNew

reacted to a post in a topic:

Ohlsson & Rice: Type 117 Rebuild

Yeah, I made the mistake thinking it was sheared and initially tried to remove it and that's when I found out it was part of the design. I use to be more organized but now that I've done a few these you start to know each little piece pretty well. The seals are different sizes or design? I haven't removed them from the housings yet. I was also wondering about the little red cap on the needle valve- I hadn't seen that before.

Ha, I caught myself which is why I started the separate Type 117 thread...

I think the shaft slot looks normal. I'll take a photo later tonight.

factory

reacted to a post in a topic:

Ohlsson Rice: Orline Exhaust Fan / Sold as a Manhole Fan?

Well, what I had hoped was going to be a quick tear down and rebuild as a test engine for new gasket materials and seal alternatives has turned into a bit more of a project. I should have known better with these older model engines... This is is the first I've seen of a flywheel that doesn't have a key. There is a little nub cast into the area where the key slot would normally be, very odd design concept. Mine was ruined upon removal so now I will have to pull another from a donor engine if I have one. It barely protrudes enough to catch the slot on the mating shaft. Another bad design flaw... This engine also has the plastic bearing cages...

I might, it looks like at least one of the cages has a crack all the way through. It's still holding together and the rollers move freely. I'm surprised this old plastic hasn't disintegrated completely, however I suspect running the engine might blow it to bits... I'm going to scrounge through my stuff as well and see if I have something in a donor engine. I don't really want to put new parts in this engine, I'd rather save them for a tool project. I'll keep you posted but if you come across some let me know. These older style plastic ones seem to be a little harder to come by. I wish it were possible to swap over to metal but the design is completely different. I'll try to add a couple photos of what I'm running into later tonight.

Thanks John, I might take you up on that. I found another one off an old rusted engine- it's pretty ugly. I'm going to try it first but I don't have high hopes because it's pretty corroded and rusted between all the little thin metal plates. If it doesn't work then I'll probably need to buy your's. I finally got this little engine all pulled apart and forgot about these early ones having the bearings with the plastic cages - what a bad engineering idea that was... This may not have been the best engine for me to pick as an experiment for gasket and seal alternatives but I'm committed now...

Yeah, looking to replace this one. The plastic is so squishy and sticky it's nasty! Now I just need to keep on the lookout for one of these older style coils...

Wow, that turned out really nice, almost looks new! You turned that one really fast, giving Just O&R some competition...

CNew

reacted to a post in a topic:

Turbair TOT 2s is next up for a refresh

pmackellow

reacted to a post in a topic:

Ohlsson Rice: Orline Exhaust Fan / Sold as a Manhole Fan?

Do you have a photo of the other style 1 hp decal you're referring to?

Yeah, guessing this one isn't going to be repairable. I'll have to dig through my stuff to see if I have another donor coil like this older style.

Thanks! This one is a keeper for sure. I used the paper gaskets I cut but not the head gaskets. I'm going to pull apart a separate "test" engine to try the paper gaskets, new head/cylinder gaskets and shaft seals and O-rings. I want to try all the new alternatives in one engine to see what happens.